"The Stars Turn, and a Time Presents Itself":::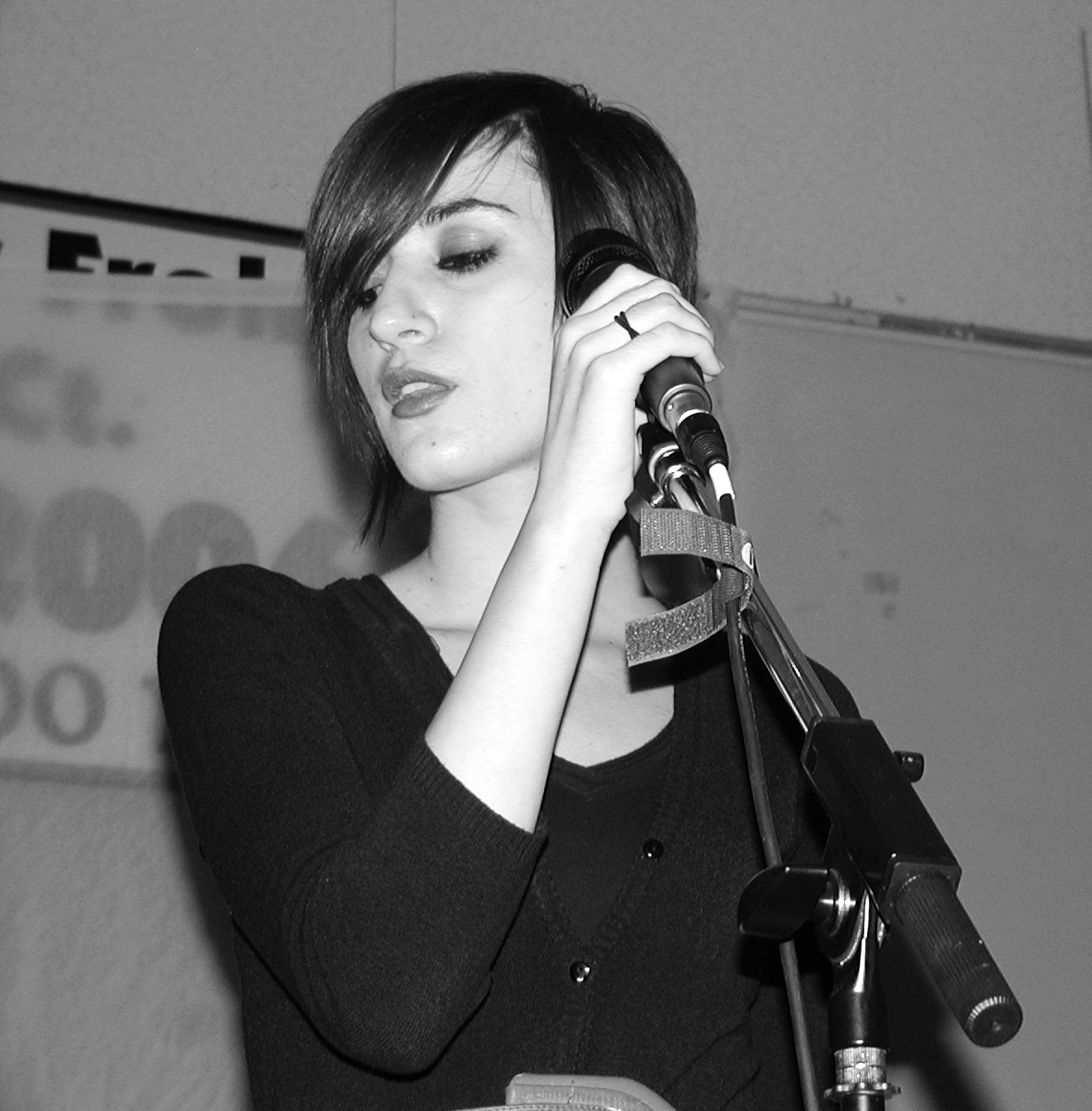 I started thinking about all the band photographs I have taken since the early 1990's, when I first tested the waters with a camera. Musicians were my first muse, before I established a model stable, a steady fuse that still burns today. I realized with a tiny shock,  that not a single band in my photographic collection is still together today.
Of course……not shocking at all:
being in a band is the very essence of a photograph: "it is a flash in a moment of time" (Portersville, 1998).
My very first band photo was a live shot of Delta of Venus, at the El-n-Gee in January 1993: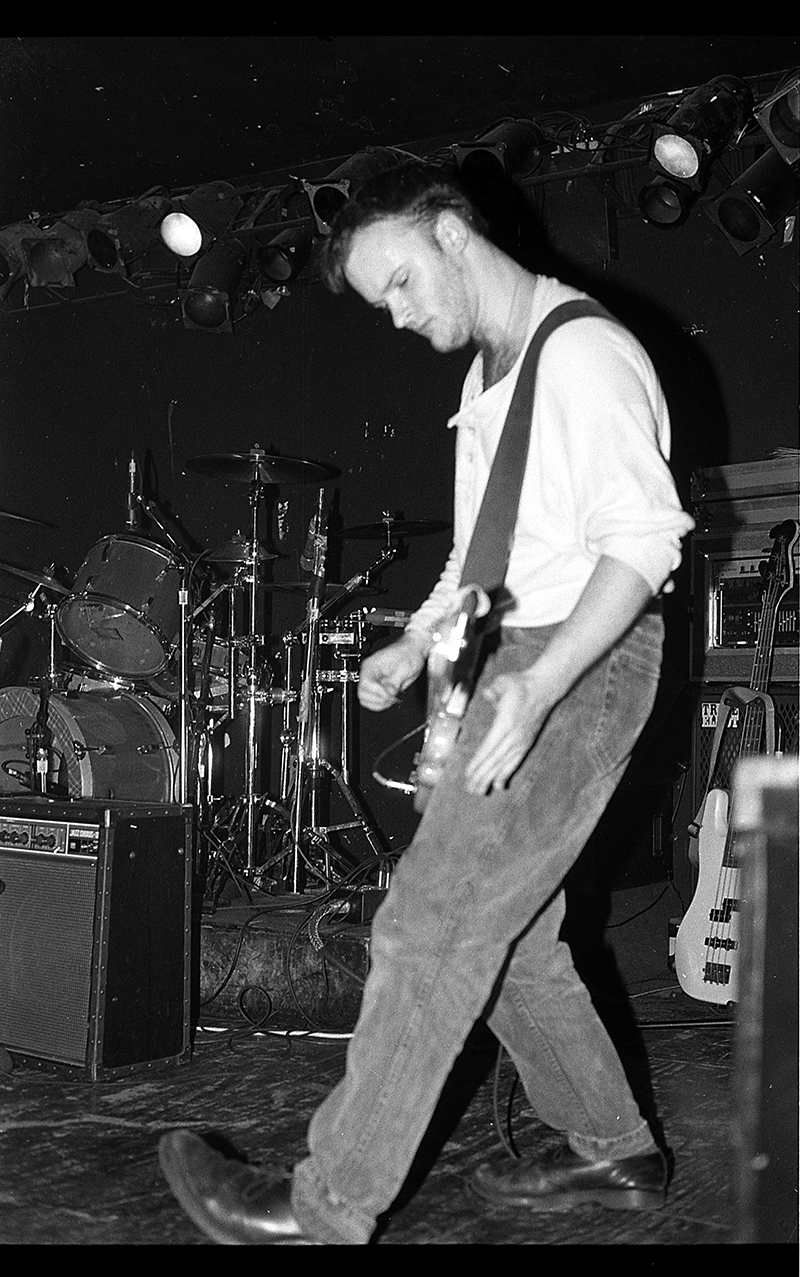 $3 Depth Charge Photo Shoot for Postage Magazine 1997 on promotion for the Trapezium CD.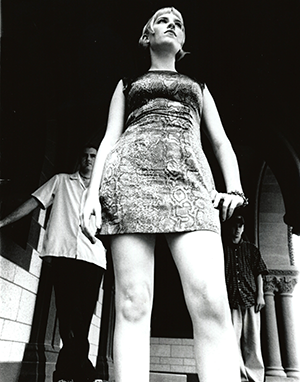 Fatal Film photoshoot at the Waterford Drive-In Theater 6 March 2004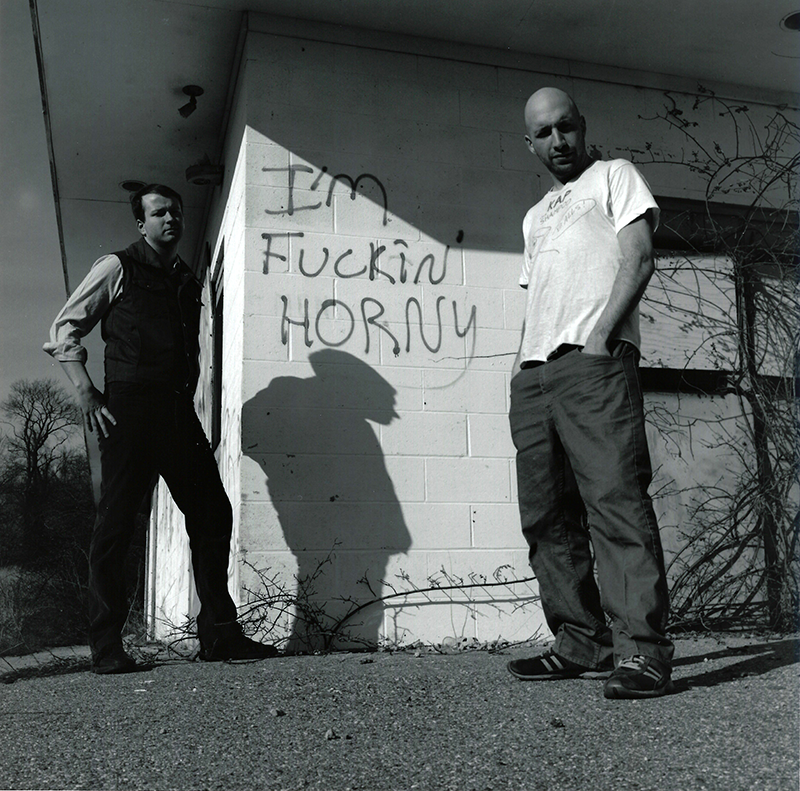 Estrogen and Tonic   (ONE HALF OF PAISLEY JUNGLE!!!!!!!) Hygienic Rock Fix 29 January 2005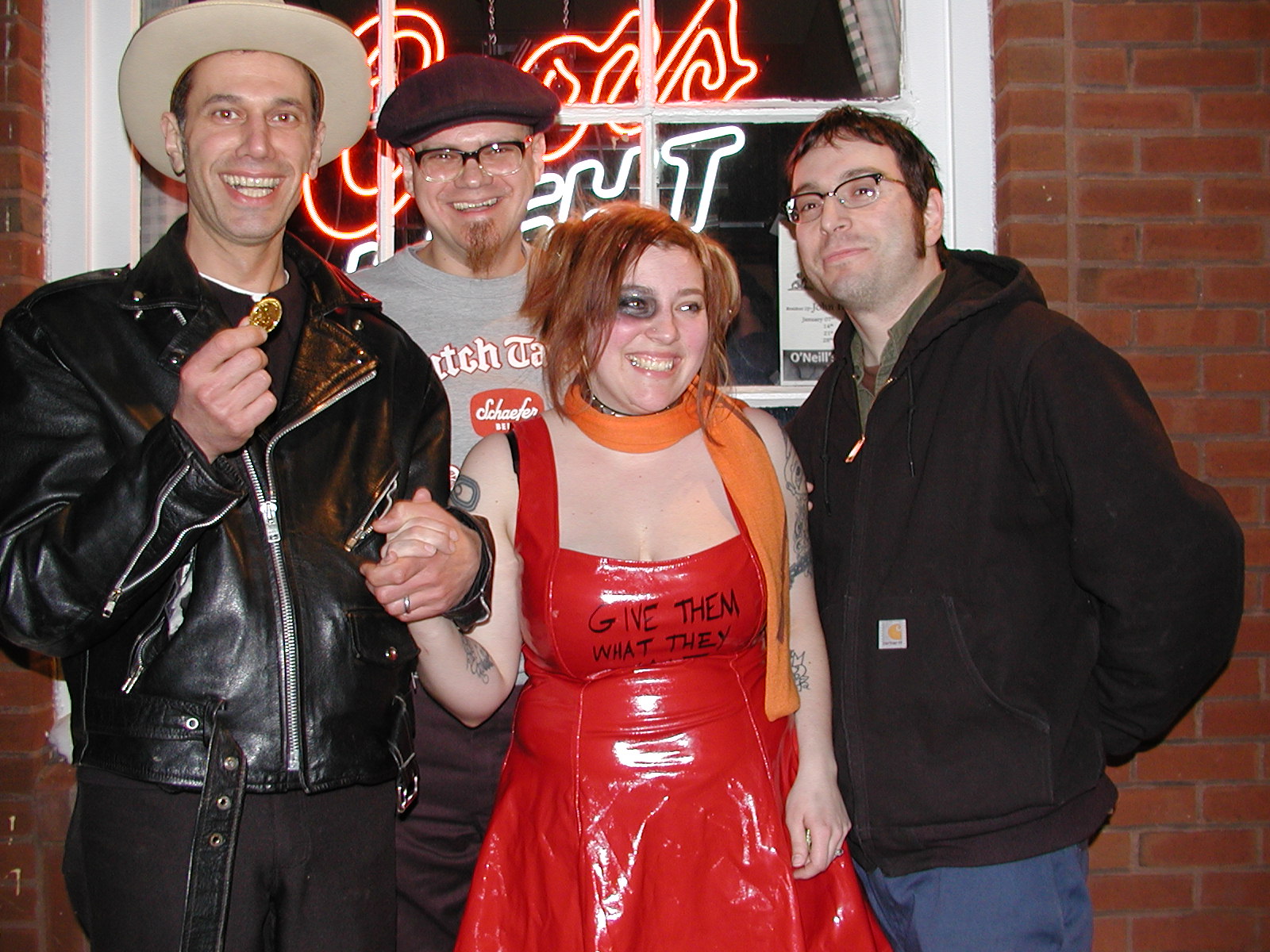 Lotus at the Green Marble 1994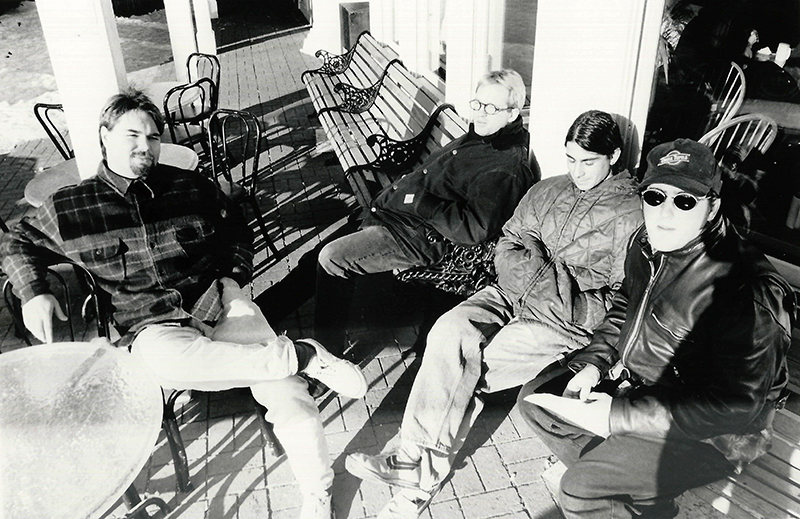 Low Beam at Hygienic Rock Fix in New London January 2005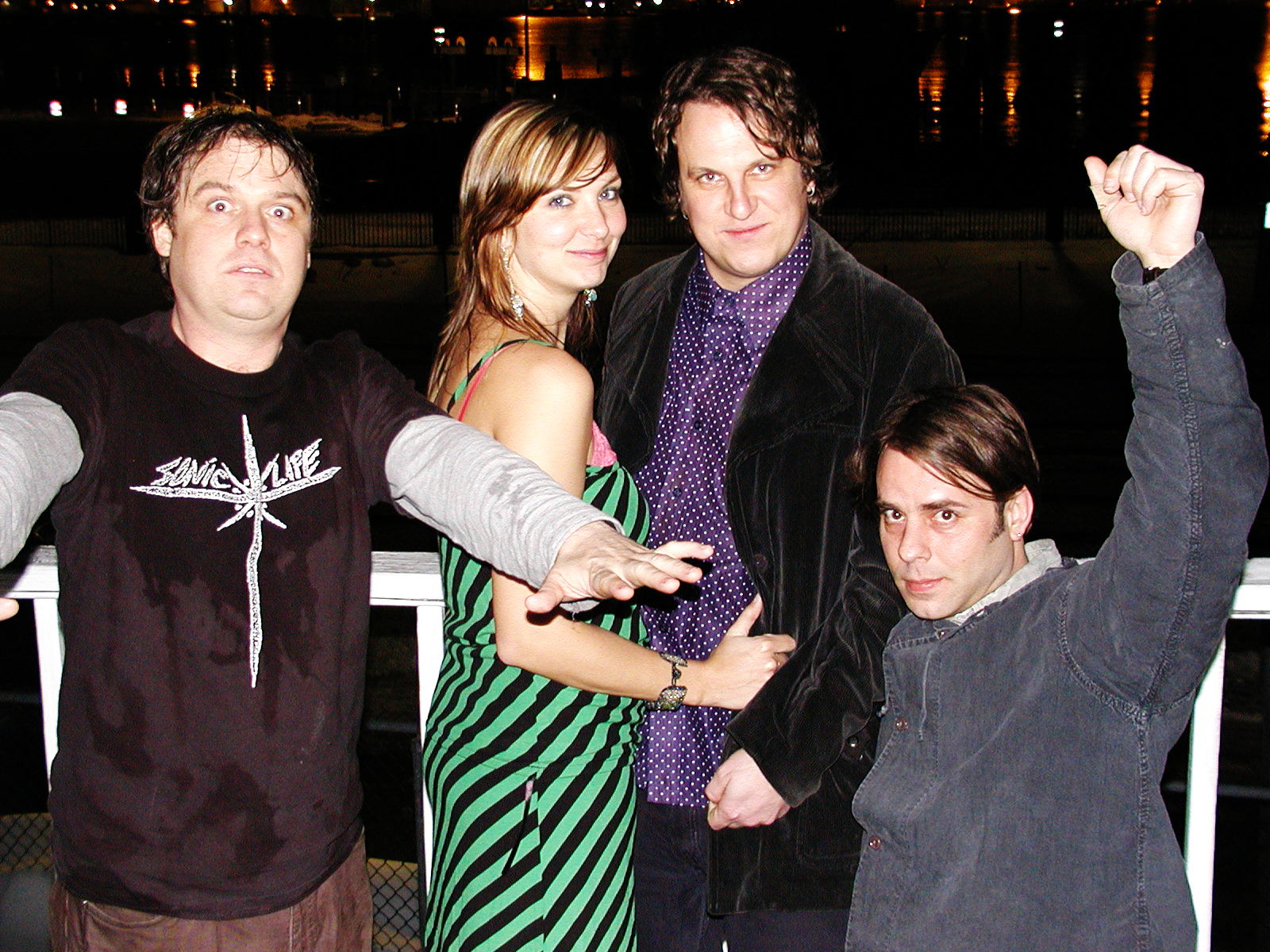 Incessant Pop Group chez Centraal Studios, 2005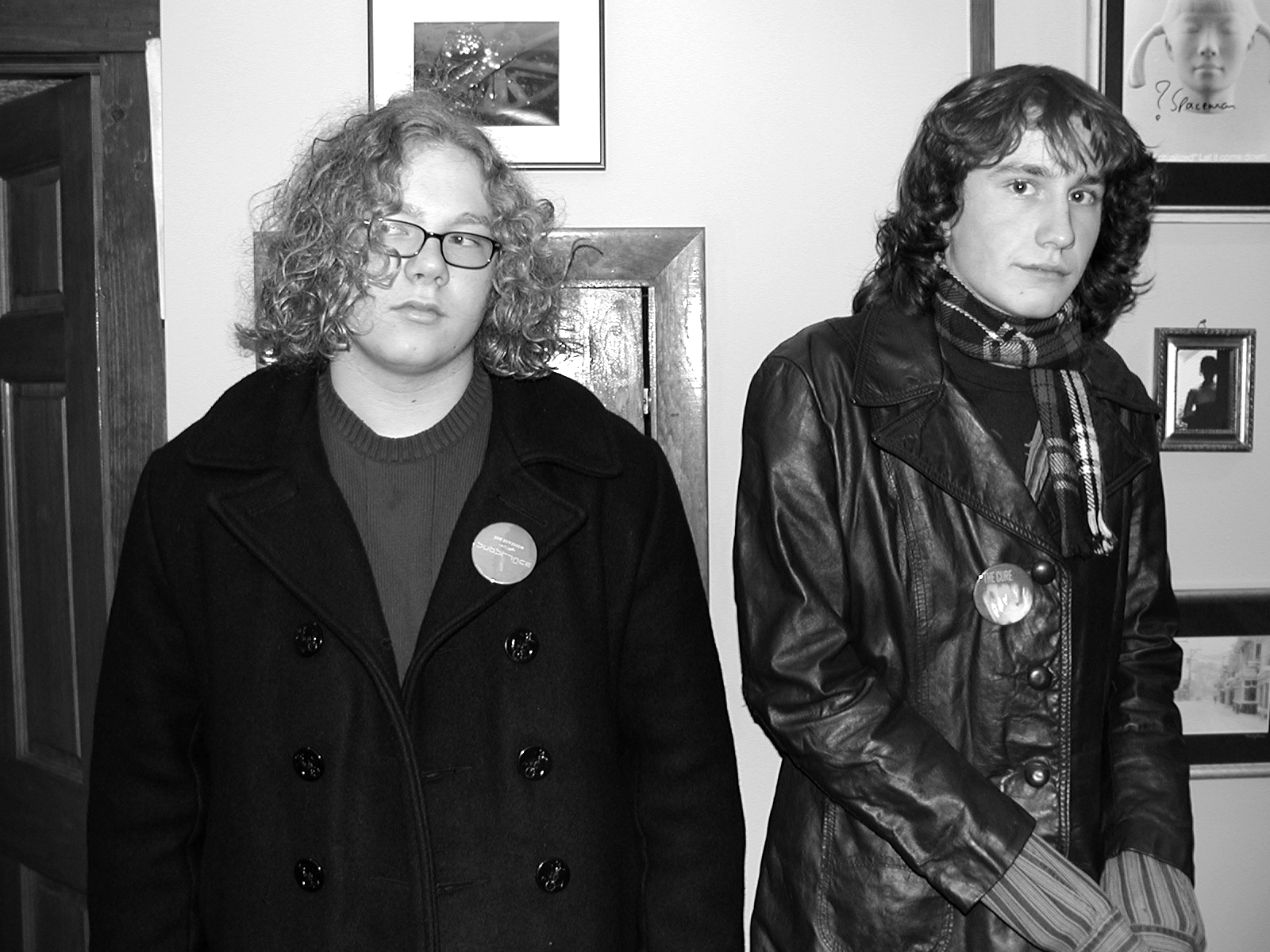 Slander band photo June 2012 in our backyard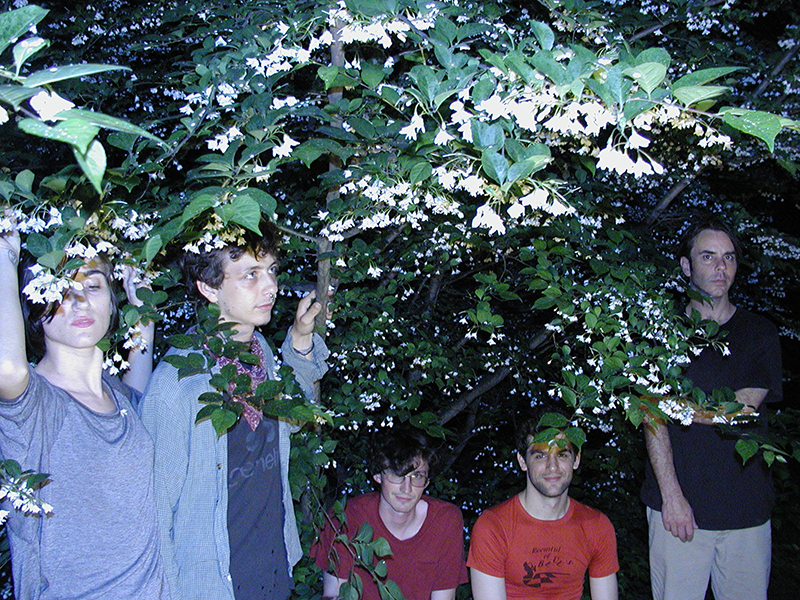 My last band photo was Slander at the Stardust Motel in North Stonington for a video production of  "Ghosts" b/w "Magnets" in 2013.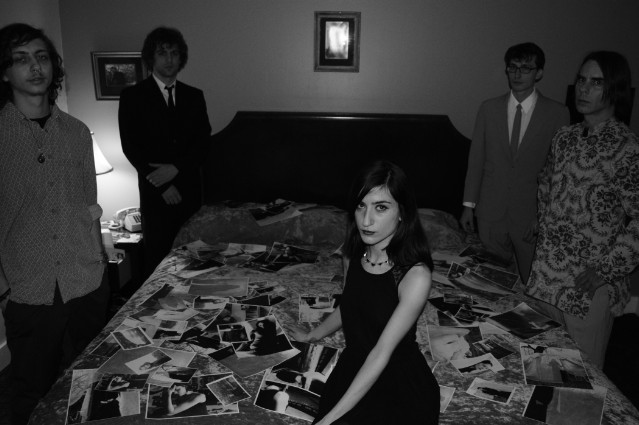 Over these twenty years, I have photographed in pretty much chronologic order:  Delta of Venus, 17 Relics, Lotus,  Mindbender,  Magpie,  MAP,  Doug,  Cigarette, The Reducers, Vera From Alice, Grand Passion,  Semaphore,  Mona Gritch,  Adams Onis,  $3 Depth Charge,  Black Pig Liberation Front,  AmberTones,  Portersville,  Roger Human Being,  Seratonin,  Low Beam,  Estrogen and Tonic,  Fatal Film,  Quiet Life,  Ringers,  Sodium Lights,  Incessant Pop Group,  and Slander.
The music of many of these bands can be heard here in the music archive, carefully maintained by Mat Tarbox. The origin of PortFire was in MMA:  Mystic Music Archive, and after the Chez Depot Memorial Show in July 2011, it was decided that a larger Artist website would better serve the talent of the roster.
"I can't find my way home..
That's when I don't need you."
Incessant Pop Group, Anhedonia, from Batterie Electronique, 2006