I am a New Yorker dazed by the desert sun. I am a wanderer without a home. My
friend tells me, "Everyone who ends up in the desert is running from something."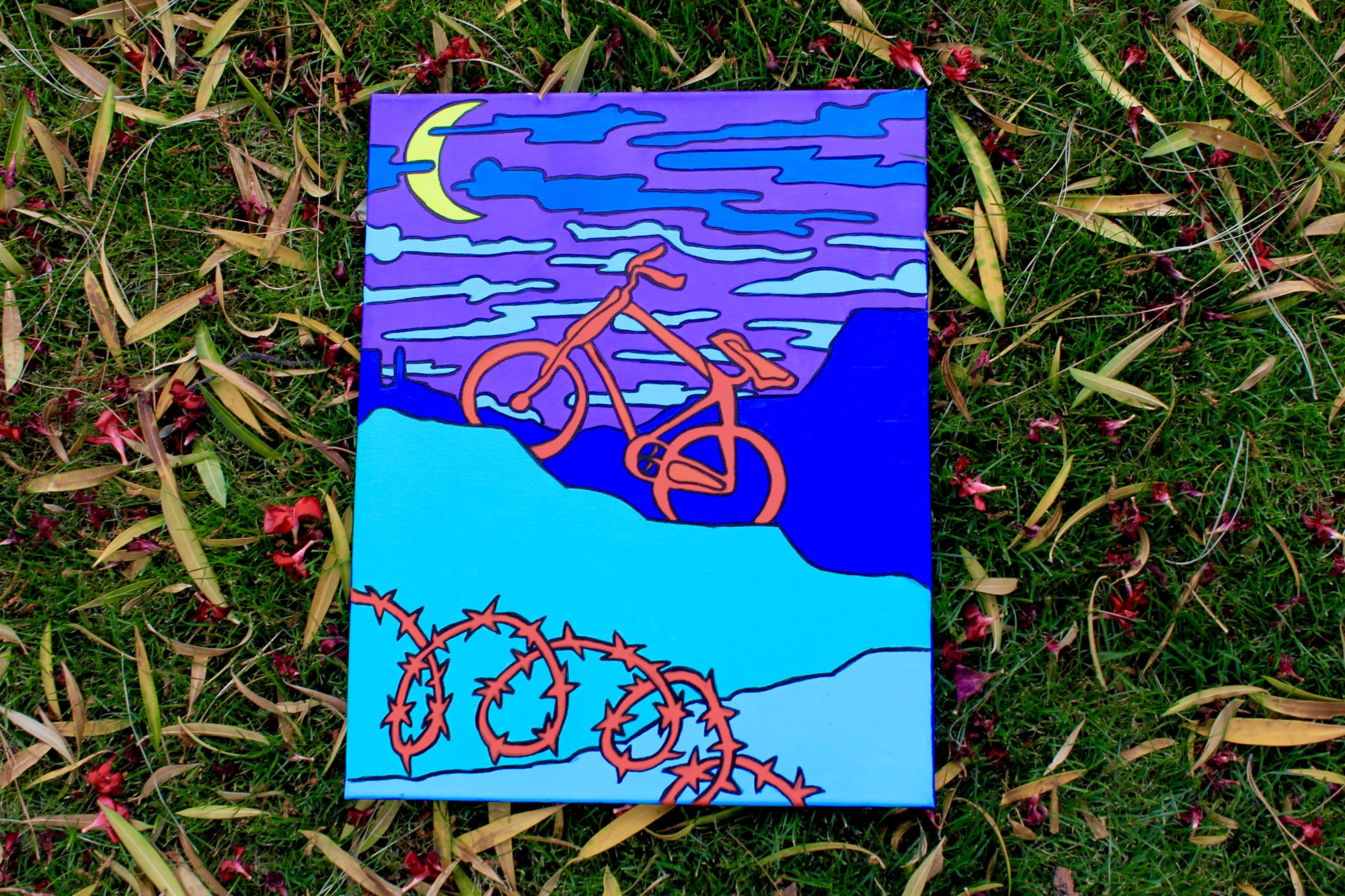 I see palm trees taller than houses, parking lots touched by the bloody candy rays
of perfect sunsets.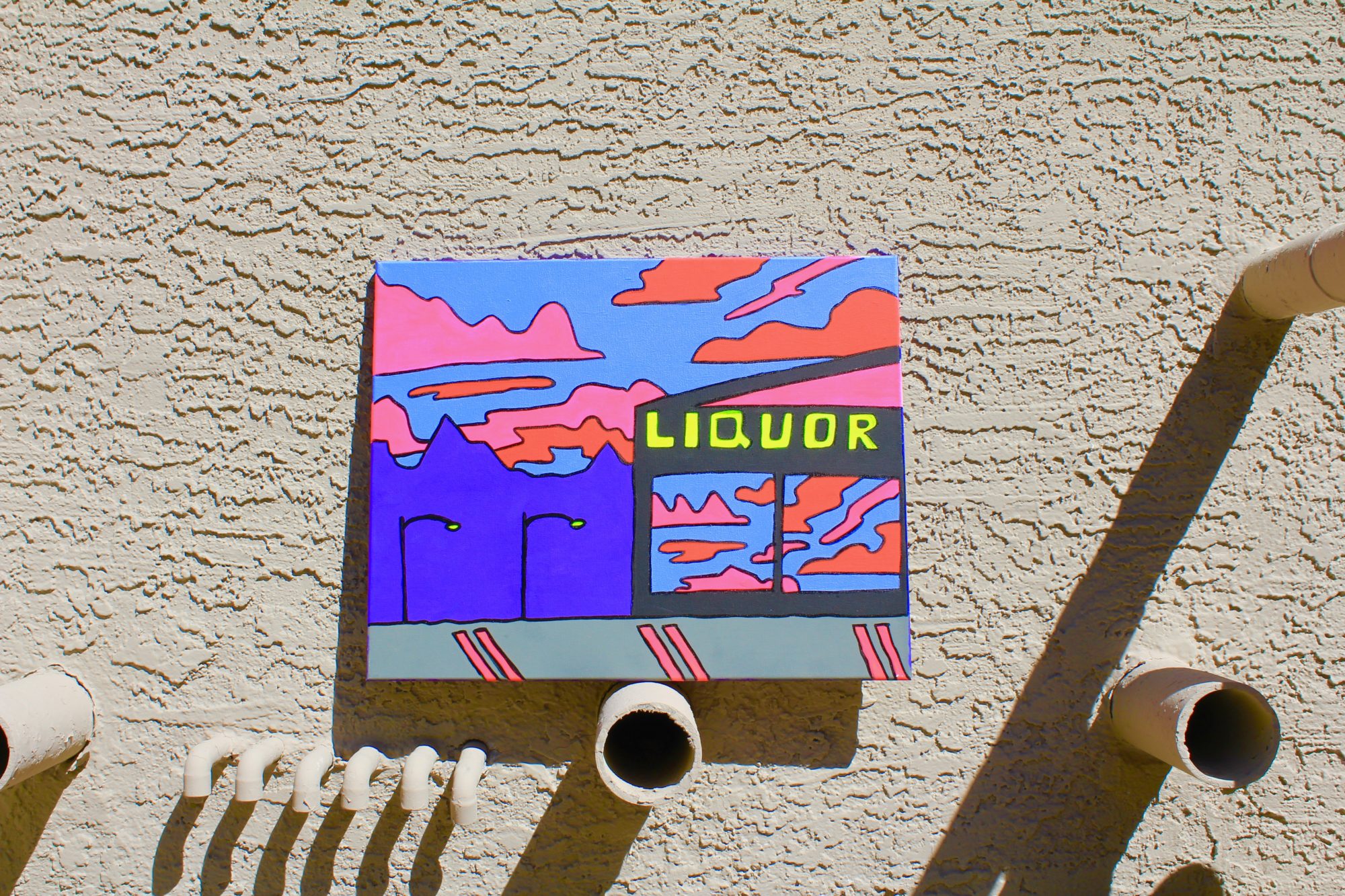 People are abducted by aliens that bless them with vision, discarded toys and
boomboxes fill a village that lays in pieces like wreckage from nuclear fall-out.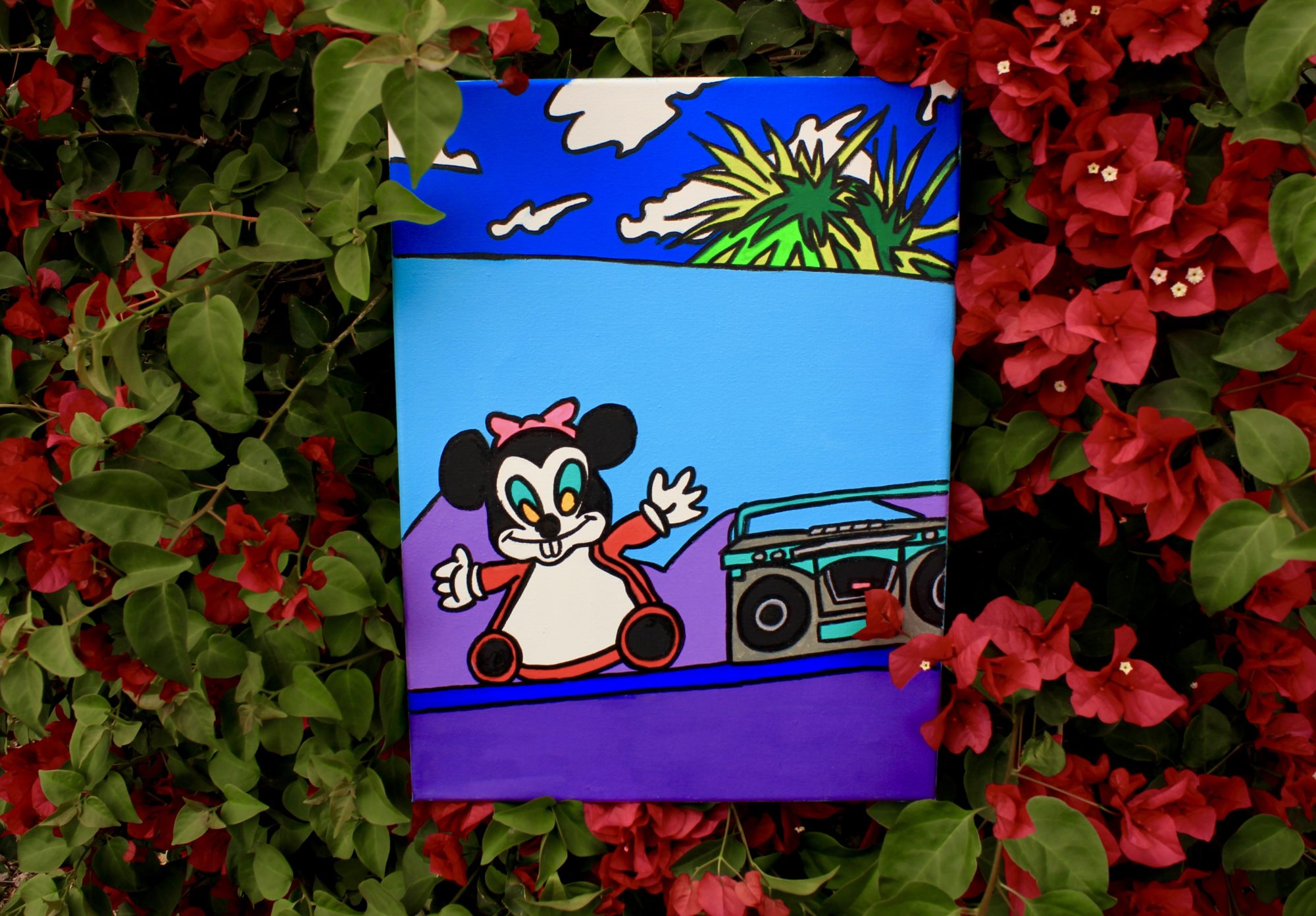 Razor wire fences cover ancient land that cannot be tamed or constrained. You
think there is no life in the sands and canyons, but it is everywhere, gathering
precious raindrops and holding them until flowers explode like a plague of beauty.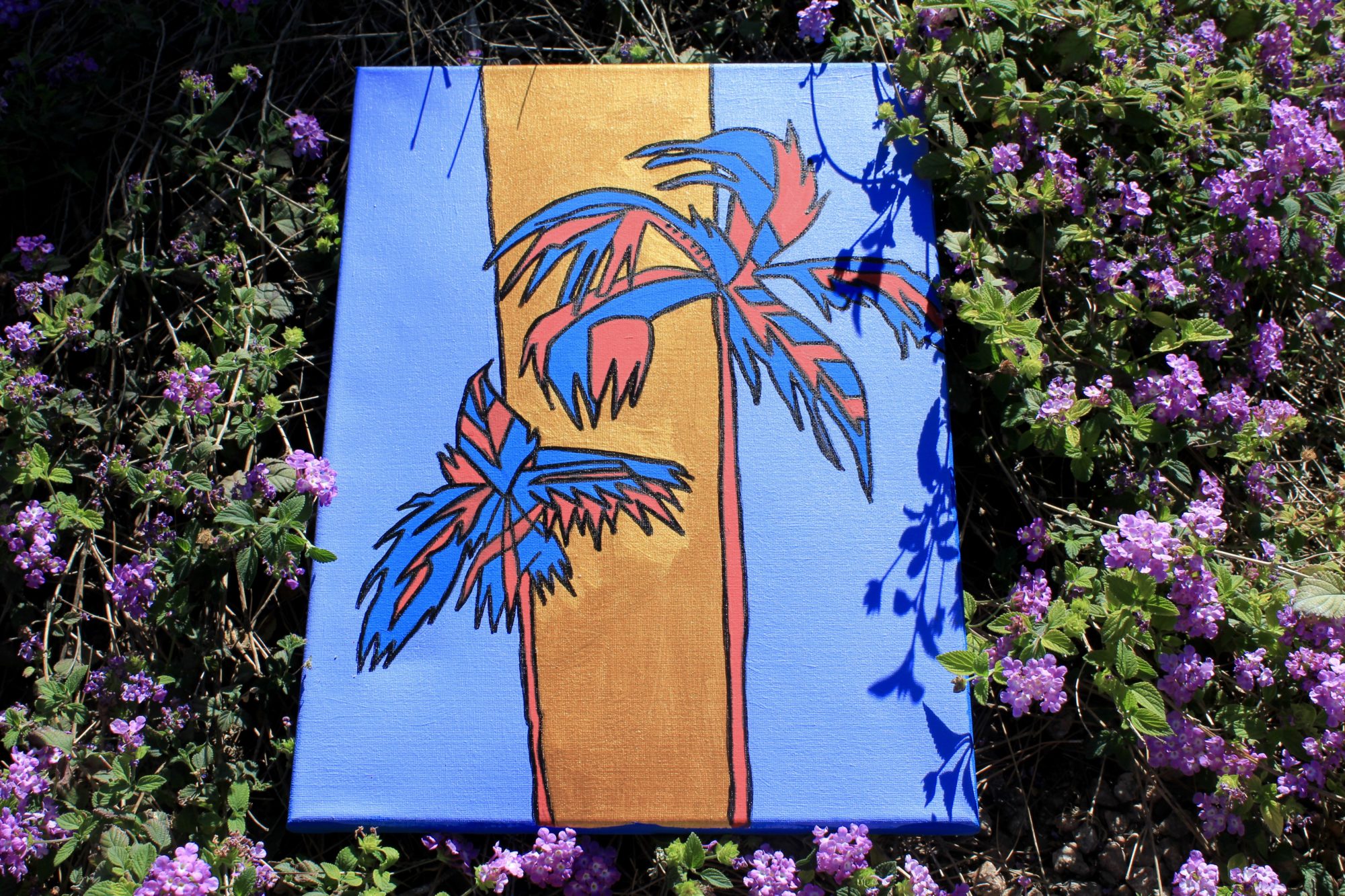 The West and all its openness startles me awake. My eyes are steeped in tantalizing
technicolor. My heart beats faster for all the running. Away from, towards,
directions out here mean less, geological time makes dust of us all.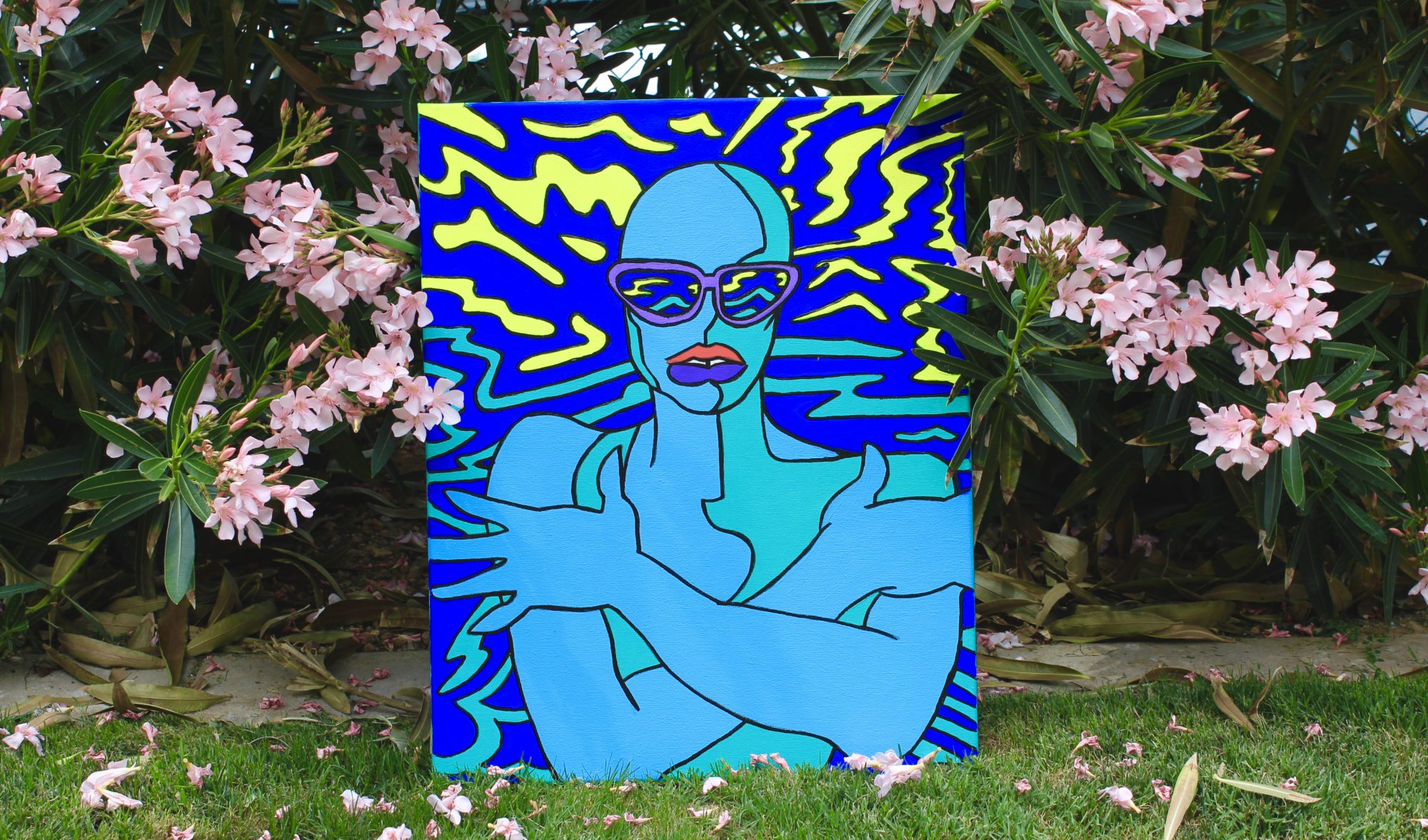 I paint my dreams and write postcards to people I have loved and lost to death.
Every new dusty bright day I teach myself to hope again.
__
Paintings and Text and Photographs by Royal Young
At twenty-nine years old, painter/writer Royal Young's debut solo show "LUSH DOOM" premiered at Figureworks Gallery in Williamsburg, Brooklyn in 2015.
Young's work has been called "Titillating," by the New York Post, "Bold, fast and explosive with hyper saturated colors…a sense of American dreaming," by New York Magazine, and "Creative, tumultuous," by Honeysuckle Magazine.
IG: theroyalyoung
Debut memoir FAME SHARK